Chicago and Midwest Regional Joint Board
Stand Proud, Stand Strong!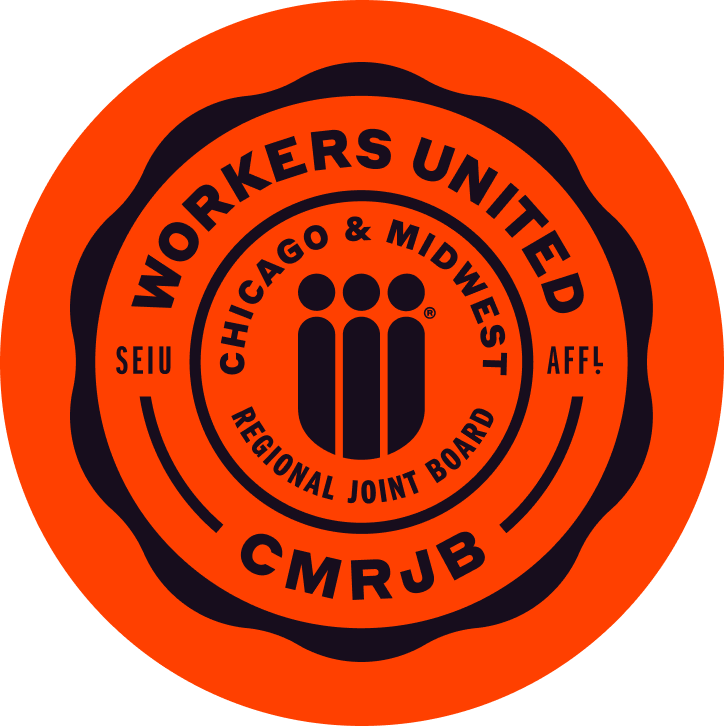 The Chicago and Midwest Regional Joint Board of Workers United can trace our history to the Great Clothing Strike of 1910 in Chicago, IL. More than 100 years ago, our first members, mainly immigrant women from different backgrounds, walked off their jobs to protest their working conditions. That spirit lives on today, as we are still a Union of people from different backgrounds who are willing to fight for our working conditions and our communities.
The Chicago Midwest Regional Joint Board strives to be a leading organization in union activism and labor education. Our mission is to make sure our members get the best representation at work, while they learn about their rights in an unfair economic system. We want our members and all workers in America to get living wages, safe workplaces, and to see the end of draconian right-to-work laws.
From Corvette seats to designing Cards Against Humanity to serving food at MLB ballparks, our members come from a wide array of industries. Our members supply the products you buy at TJMaxx Companies, and they also clean linens for major hospitals around the Midwest. We are proud to represent such a diverse group of union members. 
Latest News
In the truest form of trade union solidarity, Workers United and the Communications Workers of America (CWA), together with the organizing committee of Fruit Stand Workers United (FSWU) have agreed that CWA will provide support to FSWU's union organizing efforts at Apple's Grand Central Station store in New York City.

Workers United, the union supporting Starbucks workers across the country as they organize, is announcing our intention to establish a Strike and Defense Fund with initial dedicated funding of $1 million for the Starbucks Workers United campaign.
Our Leadership
Carlos Ginard
Assistant Manager
Doug Warren
Secretary-Treasurer