Philadelphia Joint Board
A hard Working Union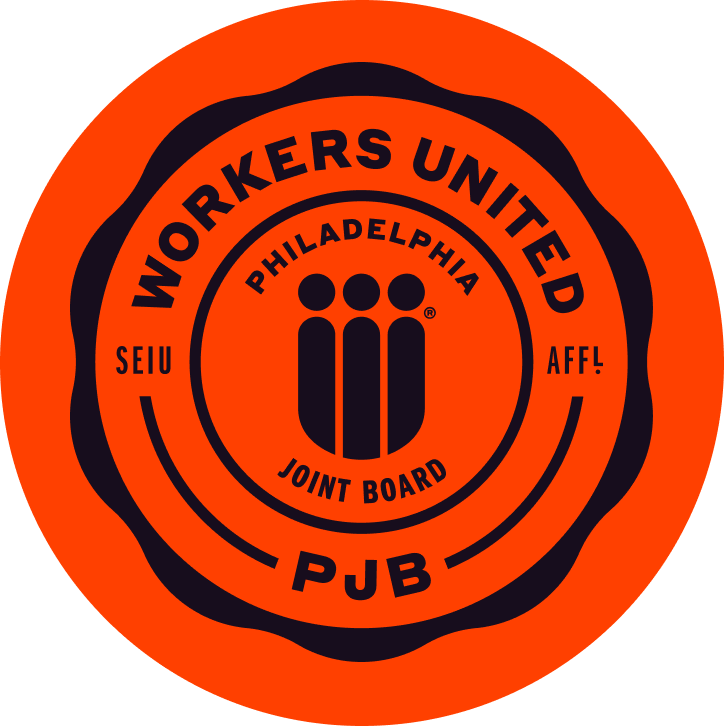 The membership of the Philadelphia Joint Baard is a diverse group of workers. Like our great country, we are a "melting pot" of hard working people who are contributing to many different industries. Although our roots are in textile and apparely manufacturing, we have grown to also represent workers in hospitality, retail, distribution, and industrial laundries.
Latest News
In the truest form of trade union solidarity, Workers United and the Communications Workers of America (CWA), together with the organizing committee of Fruit Stand Workers United (FSWU) have agreed that CWA will provide support to FSWU's union organizing efforts at Apple's Grand Central Station store in New York City.

Workers United, the union supporting Starbucks workers across the country as they organize, is announcing our intention to establish a Strike and Defense Fund with initial dedicated funding of $1 million for the Starbucks Workers United campaign.
Our Leadership
Richard A. Minter
Assistant Manager
Richard Fittingoff
President
Anne Marie Zaren
Secretary-Treasurer
Luis Ramirez
Sergeant-At-Arms