Philadelphia Joint Board
A hard Working Union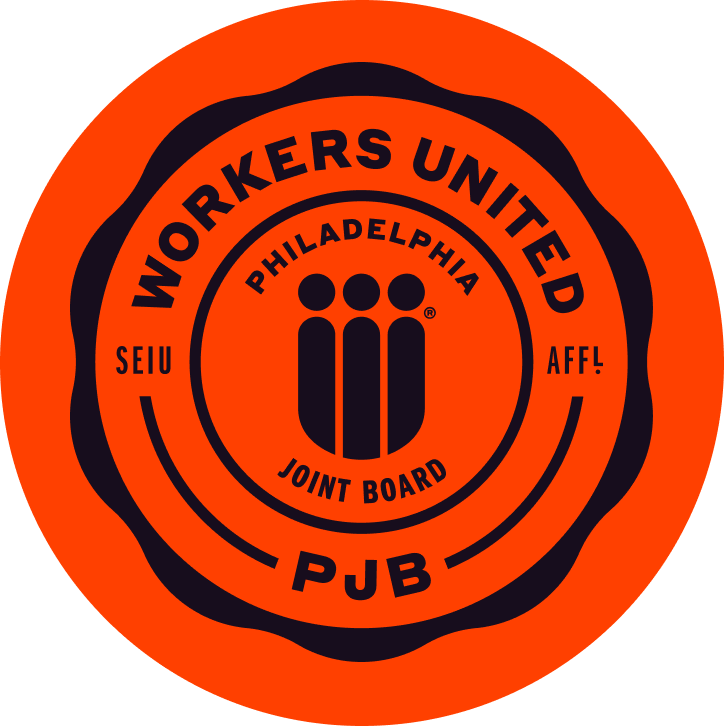 The membership of the Philadelphia Joint Baard is a diverse group of workers. Like our great country, we are a "melting pot" of hard working people who are contributing to many different industries. Although our roots are in textile and apparely manufacturing, we have grown to also represent workers in hospitality, retail, distribution, and industrial laundries.
Latest News
Employees at four Philadelphia Starbucks stores voted to unionize on Wednesday, joining dozens of others across the United States. At least 80 Starbucks stores have voted to form a union with Workers United and scores more have petitioned to unionize, said Alex Riccio, a staff organizer at the union who organized the Philly campaigns.

Our hearts ache for the mothers and fathers who lost their children, and the entire community of Uvalde, Texas who lost 19 children and two adults to a teenage murderer who had access to guns.
Our Leadership
Richard A. Minter
Assistant Manager
Richard Fittingoff
President
Anne Marie Zaren
Secretary-Treasurer
Luis Ramirez
Sergeant-At-Arms