Southern Regional Joint Board
We are Union Power!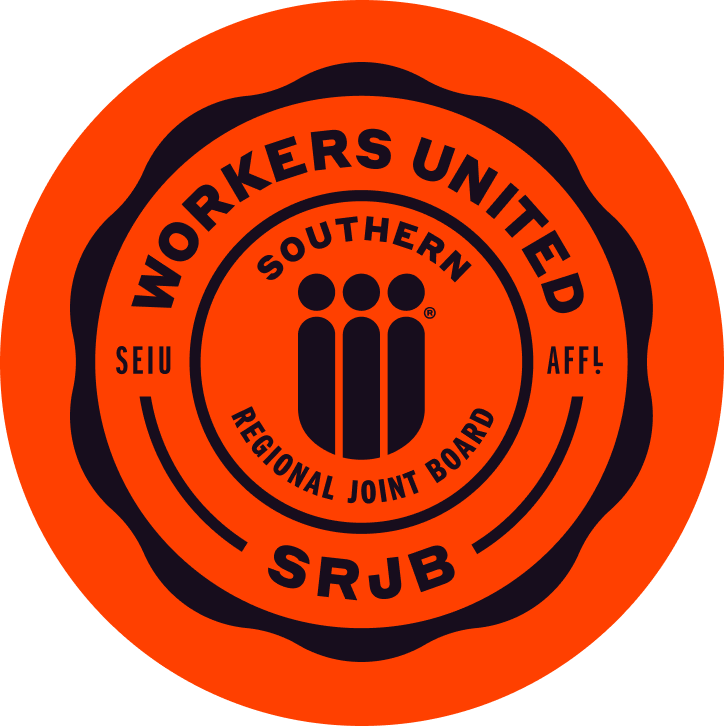 Our members work in Tennessee, Kentucky, Alabama, Mississippi, Georgia, Florida, Virginia, North Carolina, and South Carolina. They work in laundries; they manufacture car parts, carpets, greeting cards, and parachutes; they work in trucking logistics; they sew custom shirts; they work in distribution centers and clean airports. Our newest members include university adjunct faculty, graduate students, cafeteria workers, and campus janitors.  
The Southern Regional Joint Board of Workers United represents all workers in their workplaces, by going to them where they work, to get to know exactly what their work life is like and, working closely with the locally elected union leaders, to maintain and improve working conditions, correct job issues, negotiate good contracts, and improve union leadership and rank and file union members through involvement and education.
We are committed to nurturing leadership in both the workplace and in the community. Among our points of pride is our summer Leadership School, which has trained more than 1,000 members over the years.
Leadership
Chris Baumann
Regional Director