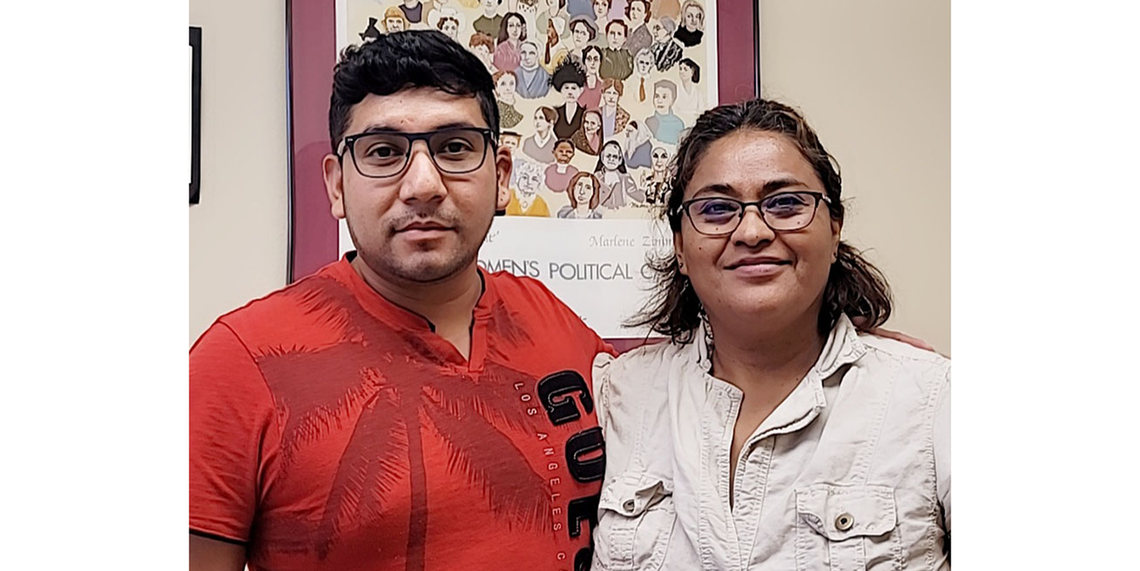 She has been a member of Workers United for only seven years, but Yolanda Pinon has made her mark as a rank-and-file leader in the Laundry division of the Western States Regional Joint Board in that short time. She was elected a Shop Steward three years ago.
Yolanda recently led the successful negotiations with Aramark in her area and was able to get the company to agree to almost double the increase they initially offered, going from $1.05 to $2.00 per hour.
While Yolanda always wanted to be involved in the union, she was concerned about the language barrier. But she found people who wanted to help her succeed, including her Union Representative, David Aguilar.
"The union has helped me evolve and gain knowledge within myself," Yolanda says. "I learned to read and understand the contract. Now I can transmit my knowledge to other union members, so they can know their rights and stand up for themselves, too."
Yolanda says the union's training classes have helped her develop her leadership skills. She sees all her education and growth as a way to help her fellow union members learn about their rights and benefits.
She continues to encourage her co-workers to get more involved with the union and attend the meetings she sets up. Yolanda knows the union will be stronger if more members are actively involved in learning about their contract provisions and supporting each other.
Not only is Yolanda a leader in her workplace, but she is a leader in her community. She has made her voice heard in marches and rallies supporting the immigrant community, and she encourages her union sisters and brothers to get involved also. She tries to help her neighbors with issues they are facing, using the skills she has learned in the union.
Yolanda credits David Aguilar with providing her the support that has enabled her to learn and grow and gain the respect of both her employer and her co-workers.
Back To Member Stories