Event
"To Change the Economics of Your Life": Black Garment Workers and the ILGWU
Virtual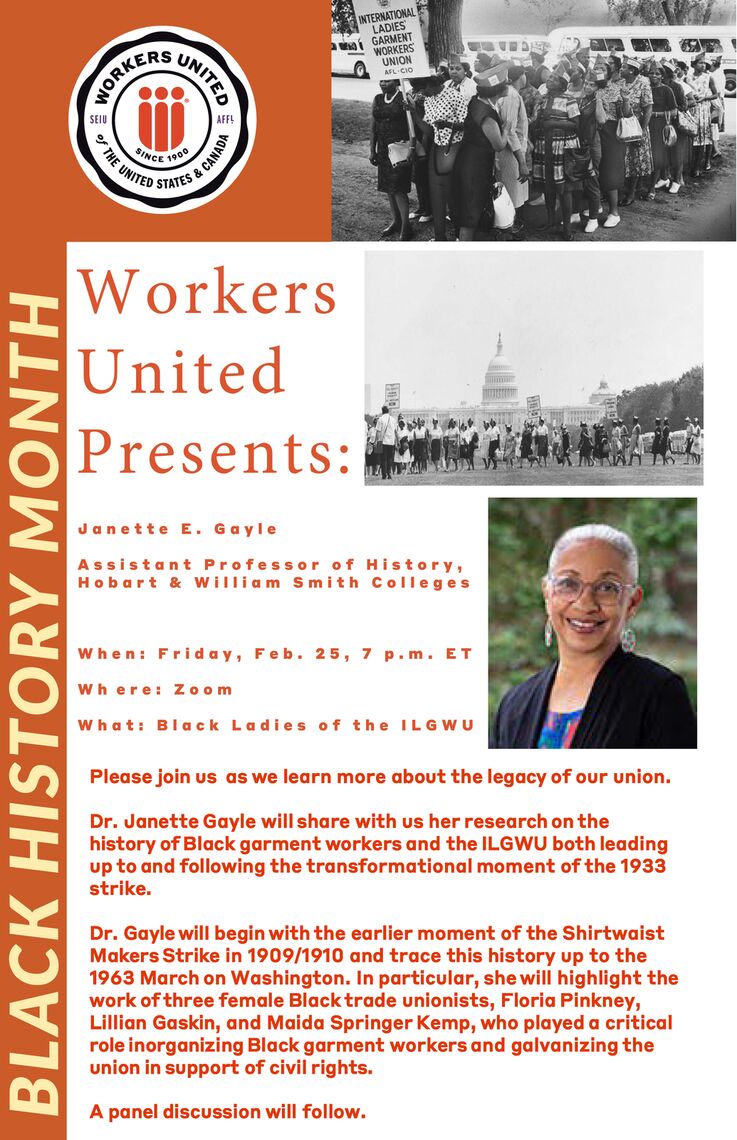 Workers United invites you on a history journey on the Black Garment Workers of the ILGWU, in honor of Black History Month. Our special presenter will be Dr. Janette Gayle, Assistant Professor of History at Hobart & William Smith Colleges.
This will take place over zoom on Friday, February 25, at 7 p.m. EST. Registration is required. Please send this invitation far and wide, to your membership, to come learn with us.
Here is the registration link: https://us06web.zoom.us/meeting/register/tZwvd-mqrTMpGtaNgtTD32XmfDDaKWnOGeON
Dr. Gayle will begin with the earlier moment of the Shirtwaist Makers Strike in 1909/1910 and trace this history up to the 1963 March on Washington. In particular, she will highlight the work of three female Black trade unionists, Floria Pinkney, Lillian Gaskin, and Maida Springer Kemp, who played a critical role in organizing Black garment workers and galvanizing the union in support of civil rights.  
Back To Events