Mid-Atlantic Regional Joint Board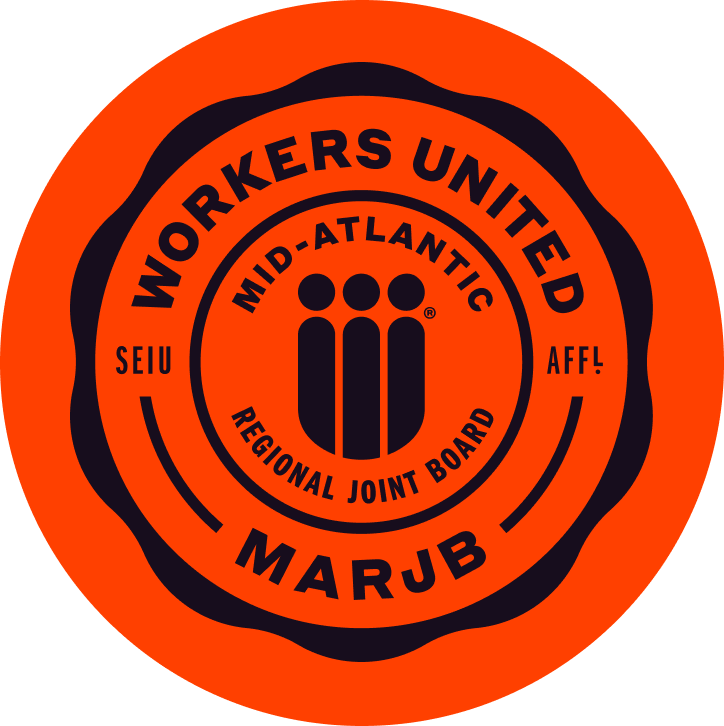 The Mid-Atlantic Regional Joint Board represents more than 4,000 members who work in various industries, including laundry, food service, auto parts and supply manufacturing, hospitality, gaming, apparel, textile, manufacturing and distribution, and retail. Our diverse membership live in Maryland, Pennsylvania, Virginia, West Virginia, Delaware, Ohio, and Washington, DC.
The Mid-Atlantic Regional Joint Board was chartered in Washington, DC in 1983 and was formerly affiliated with UNITE, which was formed in 1995 by the merger of two of the nation's preeminent and oldest unions, the ILGWU and ACTWU. Since the beginning, we have fought aggressively for workers' rights. We strive to organize the unorganized, educate our membership, elect politicians who are worker-friendly and will pass legislation that will have a positive effect on our members' lives. We are a part of a global progressive movement advancing the rights of people everywhere to live and work with dignity.
Member Story
Member Story
"Meet Larry"
Larry Bryant has been a member of Workers United for 15 years, and he very quickly became a leader in his local and the Mid-Atlantic Regional Joint Board.
Learn More
Our Leadership
Patrick Jones Sr.
Regional Director
Patrick Jones Jr.
Associate Director
David Bailey
Vice President
Chad McCroskey
Sergeant-At-Arms