Pennsylvania Joint Board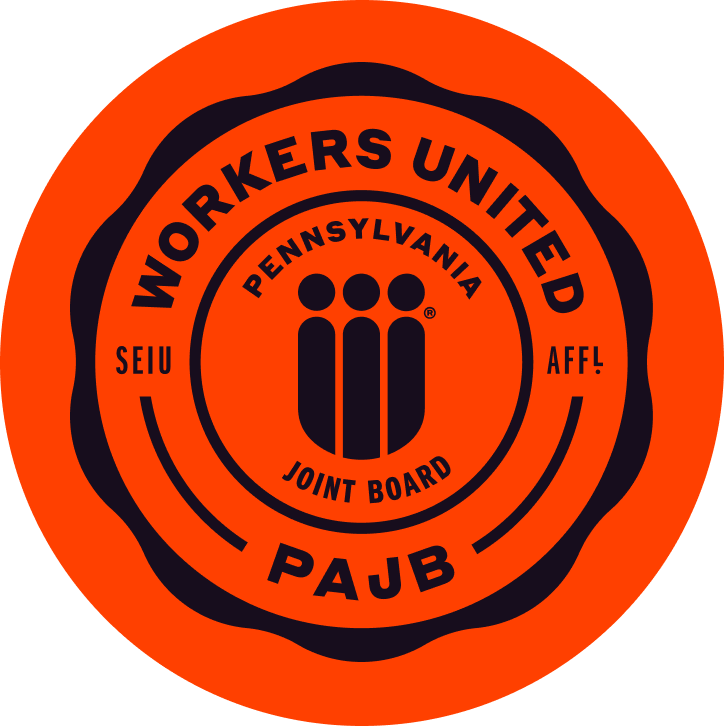 The Pennsylvania Joint Board of Worker's United, SEIU, (PAJB), represents approximately 5000 workers in Pennsylvania and Southern New Jersey employed by 30 employers spanning from Philadelphia to Pittsburgh. Our membership is diverse, and includes garment workers, food service workers, distribution center workers, call center and claims processing workers, manufacturing workers and industrial laundry workers.
The Pennsylvania Joint Board mission is to advance and defend the interests of all workers, to provide a voice for workers with their employers and in their government, to promote democracy, and to advance social and economic justice.
Latest News
Employees at four Philadelphia Starbucks stores voted to unionize on Wednesday, joining dozens of others across the United States. At least 80 Starbucks stores have voted to form a union with Workers United and scores more have petitioned to unionize, said Alex Riccio, a staff organizer at the union who organized the Philly campaigns.

Our hearts ache for the mothers and fathers who lost their children, and the entire community of Uvalde, Texas who lost 19 children and two adults to a teenage murderer who had access to guns.
Member Story
Member Story
"Giving back, in all these years..."
Jody has never forgotten her roots, and continues to give back every opportunity she has.
Learn More
Our Leadership
Jocelyn Lunney
Associate Manager