Western States Regional Joint Board
Our Voices at Work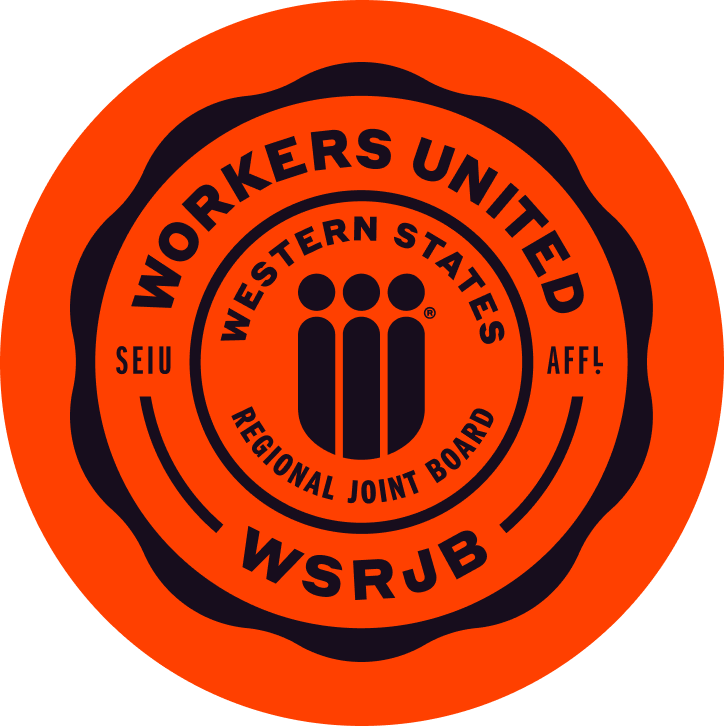 The Western States region of Workers United-SEIU unites workers across California, Nevada, Arizona and New Mexico to win a voice at work and a better life for their families.
We represent clothing distribution centers, like TJ Maxx and light manufacturing companies. In early 2000, WSRJB entered the world of industrial laundry workers, such as Angelica Healthcare Services, Aramark Uniform Services and Mission Linen Supplies.
Bolstered by Workers United, Western States Regional Joint Board is a strong, aggressive and growing union driven by the strength of an informed and empowered membership. We stand by each other and tell each other the truth, even when it hurts, because we know that we are better for it. Workers United belongs to all its members and every one of us feels responsible for its success. We are a proven force for positive change in our workplaces, industries, and communities. We are part of a global progressive movement advancing the right of people everywhere to live and work with dignity.
Member Story
Member Story
"Meet Yolanda"
Yolanda is a member of the Western States Regional Joint Board. She has not allowed a language barrier to prevent her from becoming a leader. She was elected a Shop Steward three years ago and recently led a successful negotiation to almost double the wage increase the company had offered, going from $1.05 to $2.00 per hour.
Learn More
Latest News
Our hearts ache for the mothers and fathers who lost their children, and the entire community of Uvalde, Texas who lost 19 children and two adults to a teenage murderer who had access to guns.

No company in America is busting unions as shamelessly as Starbucks is right now. President Joe Biden and his labor board could put a stop to it — if they choose to.
Leadership
Maria Rivera
Regional Manager
Jack Mahoney
Secretary-Treasurer